Welcome To Nick Johnson Photography

3 Reasons To Hire Me
Realtors love the results
You get photos Dropbox – delivered the day of the shoot – live on MLS the same day
20 Pro Photographs for just $99
plus,  I'm "As Seen on HGTV".  My photos were used in the 2015 HGTV Ultimate House Hunt: Tiny Homes thanks to Marianne Fearon's listing at 4444 Putman Avenue, Jacksonville.  It was a nice win for her and a very nice promotion for Watson. (Scroll down to see the Watson flyer soliciting extra votes.)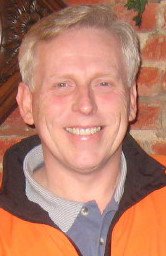 Redfin research analysis concludes that professionally photographed homes selling in the $200,000 bracket get an average $934 more – and the savings only go higher for more expensive homes. Pro-photographed homes also get 61% more views online – and can command a 47% higher asking price per sq.ft
A Few Of My Recent Testimonials
"Awesome photos!  Thanks!"     Gunilla Craven,Broker, CDPE, GRI, CAM,  Oak Street Realty
"WOW!!!!!!!!!! That's all I can say!!! Thank you!!!!!" Julie Bussey, Keller Williams Jax Beach
"Nick, thank you so much!  I am so very impressed, and thank you for the quick turn around time.  These look great!" Angie Clausen, Watson, Atlantic Beach
"Thank you, nick, they look great. You're the best!" Leana Hunter, Boardwalk Realty Associates
"Nick, what a fabulous job you did!  The photos are beautiful.  Thanks so much. Julie Miller, Watson Corp.
"Pictures look great thank you very much this is not the most perfect house but I still have to sell it!"  Victoria Gregory, RE/MAX Sterling
"Yes, we've already had 6 showings and a couple of offers! Sounds great! I will see you on Tuesday at 11:30. Thanks!"  Amanda Romeo, Keller Williams Southside
"Love it! You are awesome…thanks Nick!" Nicole Joost, Premier Homes Realty
"Nick, Thanks so much, the photos are great! I had no trouble downloading.  I can't believe you captured the video on the screen!"   Jan Thompson, Watson
"Nick.The photos from last Friday, are fantastic!  Thank you so much." Mitch Hamilton, Keller Williams, Southside
"Thank you Nick. Photos look great!!" Kathleen Rosskopf, Magnolia Properties
"Nick. You play a large part of the process and I've been able to leverage the quality of your pictures into getting more listings over the last few weeks.  When I go on listing appointments and the customers see the difference in the quality of pictures from other Realtors, it really makes a big difference."  Tony Magana, Broker – Owner, The Property Experts Realty, Inc.
"Wanted to let you know, the townhouse in Wolf Creek, 4 days and under contract.  So many comments about the gorgeous pictures.  Thanks again for another job well done!!!"  Marianne Fearon, Watson – Hodges
"Thank you.  the photos are terrific. " Norita Birdsong, Watson, Neptune Beach